Trip to the islands in Thailand sell everywhere. Prices are all the same, but we have traded ~$40, arguing that these are the last days on the island before departure and there is no more money left. In general, it was almost the same.

It took about two and a half hours to get to the departure point by boat. At such moments you will think twice about whether it is worth going on a tour.

The road to the Similan Islands takes 90 minutes. While a high-speed boat cuts through the waves, we are in the company of two dozen Chinese entertained by Thai transgender guide.

Climbing to the first island, you realize how amazing and untouched nature is here.

It feels like you're in heaven.

The water is as transparent and clean as if you were swimming in a pool, not in the sea. And the fraction of sand is as small as flour, that you hear a sound like a crunch when you step on the fresh snow.
I admit, I even immediately thought that my knee joints were crunchy, but it turned out that the sand under my feet crunches.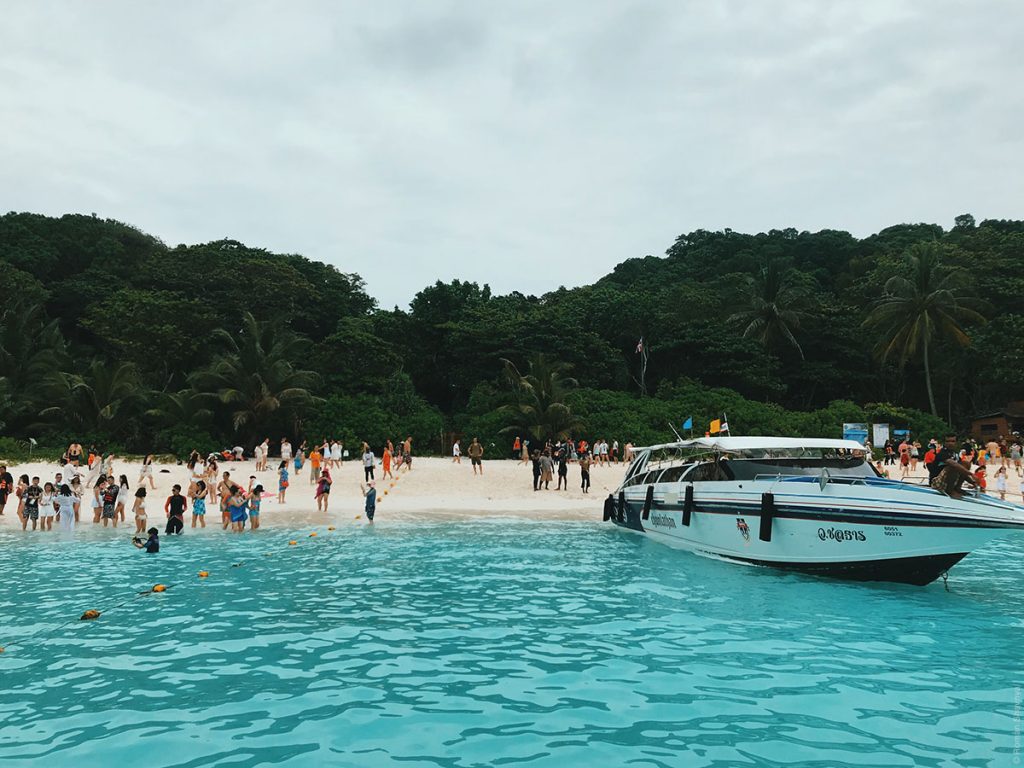 Here everything is preserved in its original form. Except for the toilet.

We get through the jungle.

And we get through the stones.

One woman once slipped on one of the stones, fell and crashed. Since then, all tourists are allowed on the island exclusively without shoes.
From above, there is a beautiful view.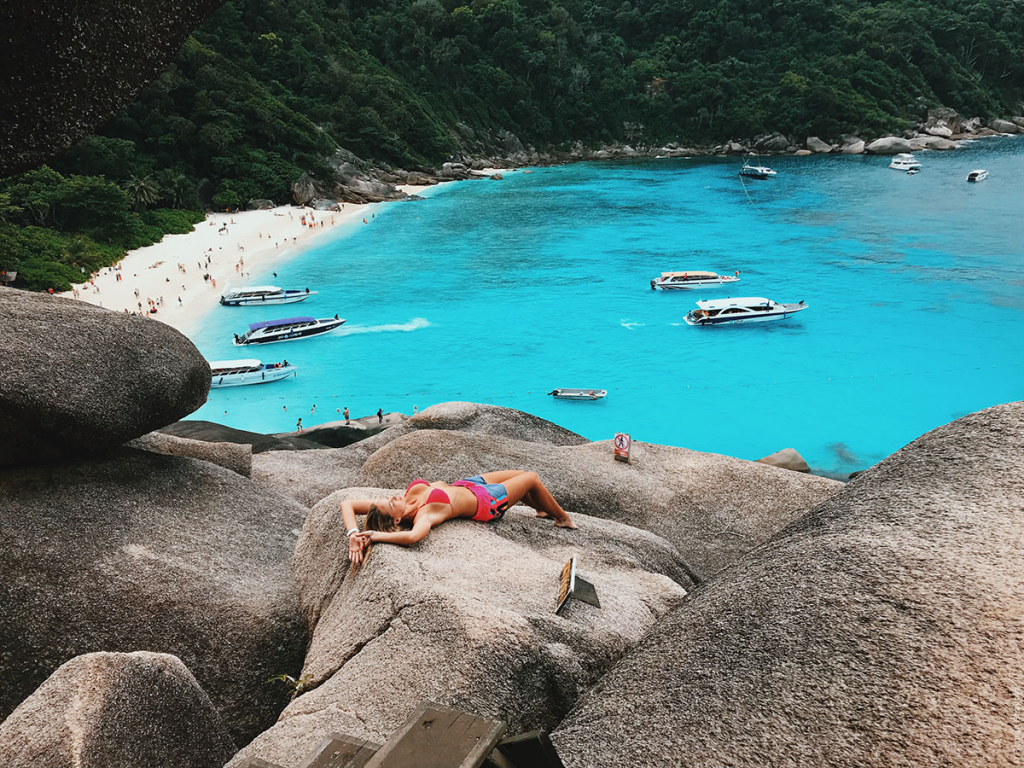 Then we are late for our boat with a transgender guide. We get lost on the island. We can already imagine how we will stay here forever. We are lying on the sand. In an hour we find a solution and sail with another group on another program. We dive under the water on another island and admire the fish. My underwater case for iPhone gets soaked. After 15 minutes the phone starts dying. I succeed in taking the last photo:
We go back by boat for 2 hours. Then another hour for dinner. Then 2 hours on the bus. During this time you review all your plans for future excursions.
The end.